6 Delicious Ways to Beat the Heat in Manhattan Beach
Jul 10, 2014 10:19PM ● By Jeanne Fratello
Dog days of summer got you down? What you need is an ice-cold treat, and you don't have to look any further than these six sweet Manhattan Beach shops.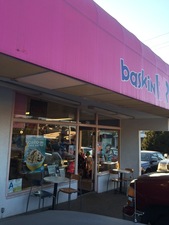 1.
Baskin-Robbins
: Hankering for 31 flavors? The Manhattan Beach Baskin-Robbins, established in 1956, is one of the oldest Baskin-Robbins locations in the country and it's practically a Manhattan Beach institution. You may want to go in for your regular Gold Medal Ribbon or Jamoca Almond Fudge fix, but if you want to try something new, check out the new 31 Below Mix-Ins - a milkshake of your favorite flavor with little bits of candy and cookies mixed in.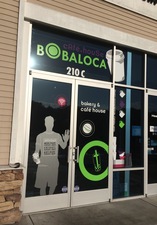 2.
Bobaloca
: If you haven't had boba tea (also known as bubble tea) before, you're in for a treat. Sip up the milky tea, and at the bottom of the cup you'll find tasty round "bubble" balls of soft and chewy tapioca. If boba's not your thing, you can also cool off with milk shakes, frappe blends, smoothies, or slush coolers. This European-style cafe - located on Aviation at 2nd Street - also serves sandwiches, salads, and pastries.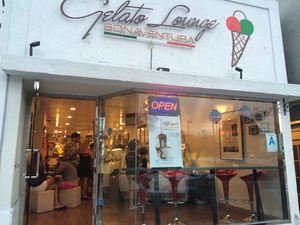 3.
Bonaventura Gelato Lounge
: This new downtown addition has Manhattan Beach swooning over gelato. The flavor selections change regularly, so you've got the perfect excuse to go back more than once per week. Don't miss the "spaghetti gelato" and "pizza gelato" - sweet treats in humorous disguise.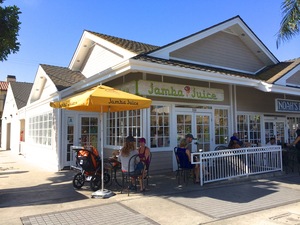 4.
Jamba Juice
: This shop at the corner of Morningside and Manhattan Beach Blvd. is known for its wide range of fruit and veggie smoothies, shakes, and snacks. It's also a hub of neighborhood activity. If you want to see and be seen, grab a Jamba, sit at one of the tables outside, and chat with all of your neighbors as they walk by. Note:
Jamba Juice
has a second location in Manhattan Beach at 1590 Rosecrans Ave. (Bristol Farms shopping center).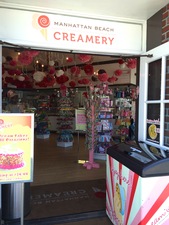 5.
Manhattan Beach Creamery
. Located at the busy corner of Manhattan Beach Blvd. and Manhattan Ave., this cheery shop draws in customers with brightly colored candies and treats near the outside of the shop. But once you come in to the ice cream counter, you know you're in for the real deal. Look out for seasonal flavors like Basil Blackberry... and don't miss a chance to try the Sticky Bun Crunch.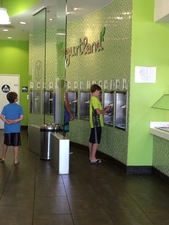 6.
Yogurtland
: Here's a place to get exactly the right amount of frozen yogurt with just the right amount of toppings. The yogurt is served buffet-style, where you can get all of your entrees in one place. Can't decide which of the 15 flavors to start with? Take one of the little white paper cups and get a free sample. Then feel free to mix and match flavors as you build your frozen yogurt sundae creation.
[6 Images]
Click Any Image To Expand